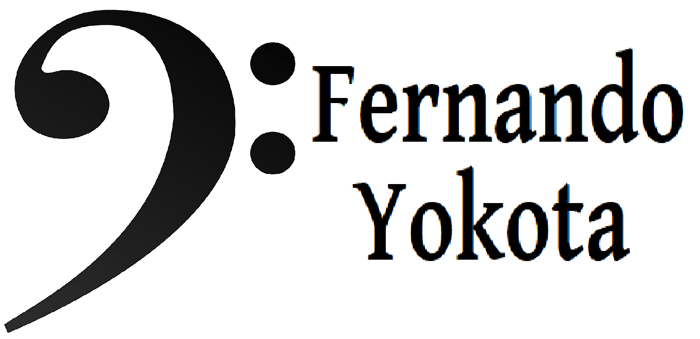 Musical Versatility
Fernando Yokota's musical journey reads like a melodious symphony of dedication and versatility. It's a story that spans continents, crosses genres, and resonates with the essence of true musical passion.
His musical odyssey began at the tender age of 8 when he first sat down at the piano keys. Those early piano classes ignited a spark within him, setting him on a path to discover the magic of creating music. As the notes flowed from his fingertips, it was clear that he possessed a natural talent for the keyboard.
But Fernando's musical exploration didn't stop there. At 15, he ventured into the world of the bass guitar, adding a whole new dimension to his musical repertoire. The deep, resonant tones of the bass guitar became another canvas for his artistic expression, allowing him to delve into various genres and rhythms.
Determined to further hone his craft, Fernando pursued a Bachelor's degree in double bass at the prestigious Universidade Estadual Paulista in São Paulo, Brazil. This formal education provided him with the knowledge and technical expertise needed to master his chosen instrument.
In 2005, Fernando embarked on a bold new chapter by moving to Germany, where he continued his musical studies. He honed his skills in the vibrant musical cities of Cologne and Frankfurt. Switzerland's picturesque city of Luzern also played host to his quest for musical excellence. These international experiences enriched his musical palette and expanded his horizons.
Since 2008, Fernando has been a proud member of the acclaimed Neue Philharmonie Frankfurt. This orchestra has provided him with the remarkable opportunity to perform alongside legendary artists such as Robin Williams, Deep Purple, Peter Gabriel, David Garrett, Gregory Porter, and many others. His collaborations with these luminaries have only further illuminated his musical prowess and versatility.
Beyond the grand stage, Fernando's passion for music led him to create and perform with various bands, including Soul Between Strings, Electric Mood Boosters, and The Emulators. These endeavors allowed him to explore different facets of his musical personality and connect with audiences on an intimate level.
With over two decades of experience, Fernando Yokota is not only a virtuoso musician but also a dedicated educator. He imparts his musical wisdom through private lessons, shaping the talents of aspiring musicians. Additionally, he shares his knowledge as a teacher at the Music School Kelkheim, Music School Neu Isenburg, and Eurokids, nurturing the next generation of musical enthusiasts.
Fernando Yokota's journey is a testament to the boundless possibilities of music and the unwavering commitment of an artist who continues to inspire and uplift through his melodies. His story serves as a reminder that true musicianship knows no bounds and that the language of music is universal, transcending cultures and borders.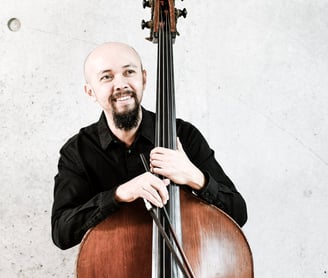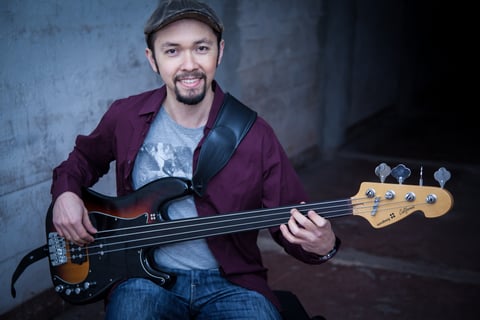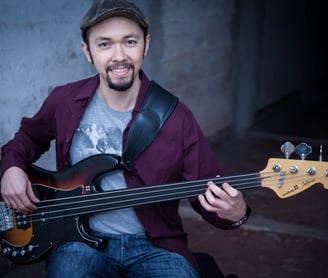 Interested? Let's get in touch.